GIVE TO THE ONES YOU LOVE THE MOST
Vale de Oferta de Visita ou Picnic
Be the first to know what's new for next year!
Offer now a gift voucher to whom you love the most, on their birthday or at Christmas! Surprises have never been so easy!
Ofereça já uma Visita ou um Picnic na nossa quinta.
How It Works
It's very easy!
Fill in the form below with the type of gift you want.
After receipt of payment, we will arrange to send your personalized voucher to your loved ones.
A visit à nossa quinta tem uma duração total entre 1h30 a 2 horas.
No Have a Picnic, pode permanecer na Quinta durante 4 horas.
As usual at a picnic, food and drinks are brought by the participants, so they can adapt the picnic to their tastes.
We promise you will leave our farm with great memories.
You won't even notice the time passing and you will live unforgettable experiences that only animals and nature can give us.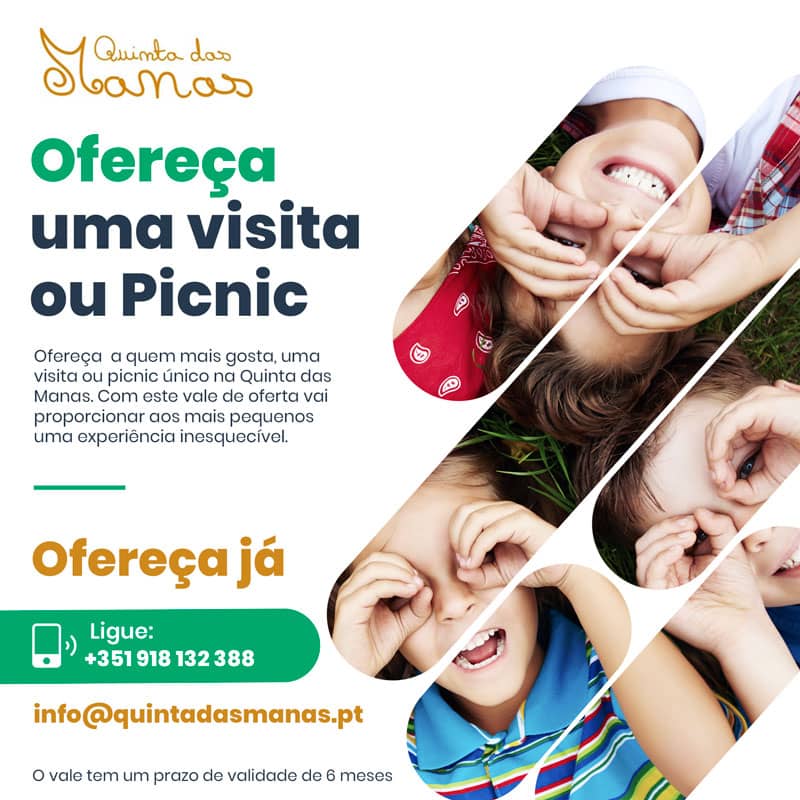 OFFER NOW
Who will be the lucky winner?
Fill in the form below with all the requested information.